5th Avenue: Real Furniture Deals ROCKING St. Clair Shores Every Week!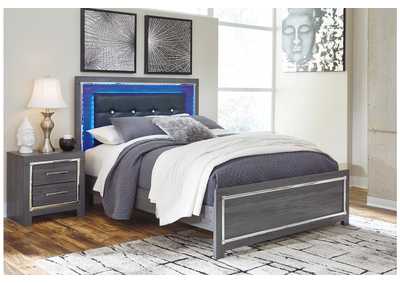 Yes, you CAN afford to fit out your home with the luxury furniture you know you want. Make the magic happen at 5th Avenue! Our discount furniture outlet offers you an unprecedented opportunity to re-think your rooms' look and livability while remaining well within your budget. Go ahead. Dare to dream big. 5th Avenue's awesome selection from top brands is SURE to have that fun kids' bunk-bed set or massive living-room sectional of your dreams. Our friendly and knowledgeable staff are standing by to field your questions about material and construction. Enjoy a unique no-hassle furniture and mattress shopping adventure, because when you shop home furniture at 5th Avenue, YOU'RE the star! Here are St. Clair Shores' favorite ways we help you upgrade affordably.
Our State-of-the-Art Mattress Store
We carry deeply relaxing, supportive twin and full mattresses from choice brands. Replace your mattress every 10 years for optimal performance. Get the 7-9 hours of nightly Zs the doctors say you need for peak performance the next day and for long-term health. Seriously, one of our luxurious 14-inch thick hybrid mattresses can add years to your life! Give your sore muscles a mini-vacation by settling into one of our gel-foam mattresses features pocketed coils and a tough foam core to do the literal heavy lifting. What's more, in a deep sleep your mind heals too, giving you the chance to dream. You'll feel SO much better. Our mattress store is here to please!
Fabulous Dining Room Furniture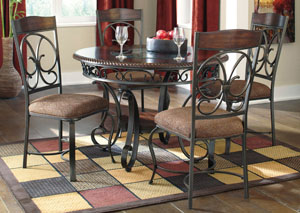 Whether you need a cute pub-height dinette or a grand formal dining set with dropleaf table and roomy buffet, 5th Avenue's got the dining furniture you covet but at down-to-earth prices. Check out one of our personal favorite midsize dining sets ably accommodating six. Serve style with your next course on the perfectly finished wood rectangular table in a pleasing oak finish. The sleek dining chairs are amply cushioned and are clothed in dignified, durable black faux leather.
Make YOUR home the showplace for living and entertaining you know it should be! Don't miss the bargains on NOW at our discount furniture store serving St. Clair Shores, MI with REAL choices.
Here are some local hardware stores near St. Clair Shores, Michigan.
Great Lakes Ace: 23245 Greater Mack Ave, St Clair Shores, MI 48080
With help from its location along the shores of Lake Saint Clair, St. Clair Shores grew from a resort community to a suburban city rapidly after World War II. Prior to the city's incorporation in 1951, St. Clair Shores was recognized as the largest village in the United States.