5th Avenue Furniture, Where the Deals NEVER End for Redford, MI!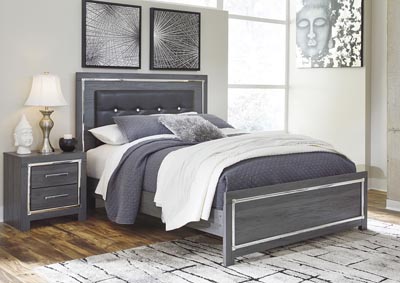 If you're looking for superior quality home furniture and mattresses but are watching your budget, 5th Avenue Furniture has your answer! For many years we've been helping hardworking Redford households like yours start a home or renew a room's decor and livability. Yet we manage to present this to you at rock-bottom prices! It's no trick. 5th Avenue's well-established relationships with suppliers plus our skill at eliminating unnecessary overhead mean we pass down SUPERB savings to you on excellent furniture for every room plus new mattresses when it's time to replace yours.
Exquisitely Designed Bedroom Furniture on a Budget
Among our fine bedroom furniture selections, our all-time bestsellers are our queen bedroom sets in styles from classic colonial poster beds to low-profile midcentury headboards with built-in lights and shelves. Short on floor space? No problem. One of our queen storage beds keeps your room tidy thanks to easily opening drawers built into the headboard and base! If you fancy something grand, consider one of our Victorian-style canopy beds or an elegant headboard upholstered in fabric or leather. You may choose to upgrade or replace one piece such as the bed itself, a la carte. Or you may find our prices SO low that you can dare consider an "as seen on TV" home makeover for YOUR boudoir.
Phenomenal Mattress Store Selection and Savings!
We keep a well-stocked mattress store because your health is paramount for your quality of life. Change your mattress every 10 years. Choose your mattress carefully based on your preferred firmness and sleep position, back, side or stomach. Check out 5th Avenue's incomparable selection of sleep solutions from twin to king at EVERY price point. We offer you a state-of-the-art mattress from traditional inexpensive innerspring models to deluxe gel memory foam offering both unparalleled support and superb comfort on a foam core with pocketed-coil springs. The mattress deals NEVER end at 5th Avenue!
At last you DON'T have to pay through the nose for stylish furniture OR comfortable mattresses. Check out our furniture store serving Redford, MI to see what YOU'VE been missing!
Or when you need help with Home Improvement, here are some local hardware stores near Redford, Michigan
Township True Value Hardware: 25880 Five Mile Rd, Redford Charter Twp, MI 48239
Redford Township is a dynamic community of 48,362 people located on about 11.25 square miles on the western border of Michigan's largest city, Detroit. Many Redford citizens are second or third generation residents.