Finally a REAL Home Furniture Alternative for Pontiac Shoppers!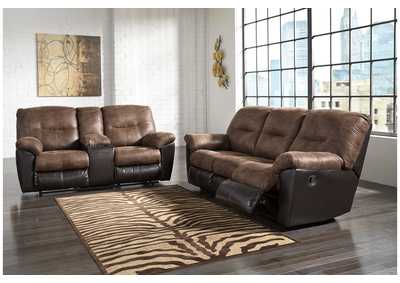 This is your home we're talking about – you NEED extraordinary furniture and state-of-the-art mattresses for the ultimate look and livability. On a tight budget? Today's your lucky day. Welcome to the website and online store for 5th Avenue Furniture, where we are in the business of knocking prices down to earth! That way hardworking folks in Pontiac get a REAL choice of styles and a price break for a change. We are SO sure you'll always come out a winner when you shop home furniture with us that we accept the Price Match challenge. Find an ad with the item for less and we WILL beat that price. That's how committed we are to top-notch customer service. Our friends' satisfaction and good online reviews are our best advertising. Here are the main ways we help Pontiac transform rooms into a true home you can relax and entertain in.
Yes, You CAN Afford Fantastic Living Room Furniture!
Today's living room furniture isn't just for show when you have company. With modern open floor plans and casual, friendly lifestyles, your living room sofa set needs to be versatile and tough enough for daily family use, for everything from homework sessions to evenings watching movies on the big screen. Yet 5th Avenue always remembers that your living room is your first staging area as a host. Subtly impress your guests by seating them comfortably on one of our exquisite sofa sets, such as a power reclining duo with deep dense foam wrapped in durable yet soft faux leather.
Enjoy No-Credit-Check Furniture Financing at 5th Avenue
Would you believe you can buy awesome furniture and mattresses at 5th Avenue with NO-credit-check furniture financing and as little as $5 down? It's true! If you're buying at least $300 worth of product from us, you can put down five bucks to start AND take home your cool new bar stools or kids' bunks. Enjoy them NOW and make fair, small payments once or twice a month. And while you're sitting pretty on your new dining set you're ALSO building yourself a better financial future. If your need for assistance is short-term, ask us about our 90-day same-as-cash buyout option.
When you need a price break to upgrade YOUR home furniture, ALWAYS count on our discount furniture store serving Pontiac, MI with the real deals!
Here are some local flooring and hardware stores near Pontiac, Michigan.
The Home Depot: 545 S Telegraph Rd, Pontiac, MI 48341
The first settlers arrived in what is now the City of Pontiac in 1818 at the crossroads of the Saginaw Indian Trail (now Woodward/Dixie Highway) and the Clinton River. Pontiac offers affordable housing, easy access to major roads, fine dining and entertainment, and outdoor events.
School District of the City of Pontiac